The stand of Galeria M at the contemporary art fair Kunstmesse Leipzig.
Presented artists: Katarzyna Kukuła, Kacper Bożek, Beata Stankiewicz-Szczerbik, Urszula Wilk, Monika Cichoń, Katarzyna Frankowska, Małgorzata Malwina Niespodziewana, Katarzyna Frankowska, Barbara Trzybulska, XYankamierzejewska and Mirek Antoniewicz.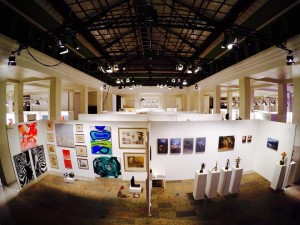 Our participation in the Kunstmesse Leipzig 2015 was possible thanks to the help of the Adam Mickiewicz Institute, and as a part of the "Polish Culture Around the World" programme.