We are pleased to invite you to the opening of the exhibition of prints, paintings and drawings by Andrzej Kasprzak, entitled Human Theatre.
My works create a narrative based on previous experiences, autobiographical motifs, emotional records and the search for new ones. Often, as a result of emotional synthesis, only one element in the composition is created. On the other hand, its vibrating, complex form and nervous stroke seems to explode as a result of the internal thoughts, emotions, splashes of paint, the predatory line, the brutal, rough texture of the materials used. It contains the whole story, seen, experienced and unspoken, full of details and nuances. I try to tell a story about "our" world, about human existence, overcoming obstacles, longing, loss, that constantly accompanies it. Losing a person in a crowd of nameless, multiplied figures-characters, in a grey composition, almost moving through repetitions, I bend over this particular person, warm them up with a splash of colour, bring them out, outside our gaze. In this way I save them from loneliness. Myself too. A. Kasprzak
The opening of the exhibition will take place in Galeria M at 38a Świdnicka Street in Wrocław on Friday, April 5th, at 19:00.
The exhibition will be open from 5 – 20 April 2019.
See you!
photos by Jerzy Wypych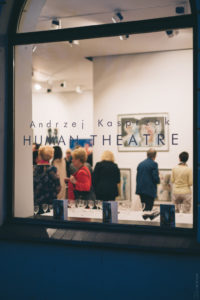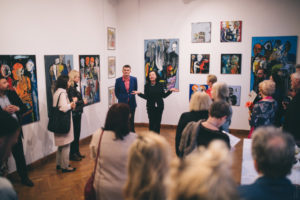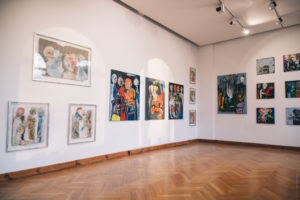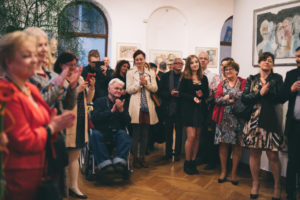 A tu tekst o wystawie
https://artpubkultura.blogspot.com/2019/04/normal-0-false-false-false-en-ie-x-none.html?fbclid=IwAR0l5VWcK-tUaPXmSI9LUFOReh9VOsUz5b3OM0E3uRZ_B53r4fCTKplkmFo